Here are examples of RCForb Mobile Client screenshots
(Click the picture for larger view)
Main Frequency Screen: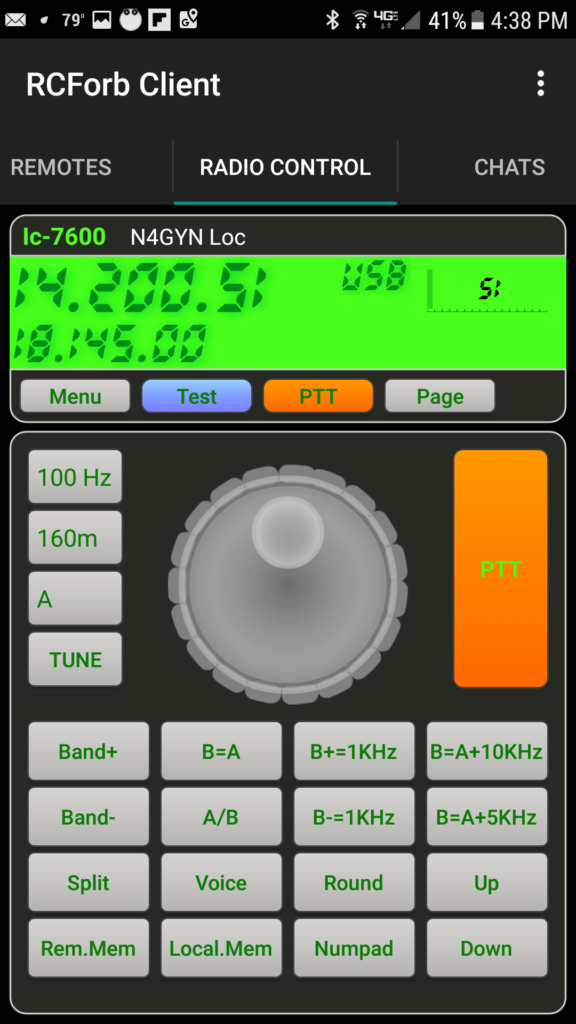 Here you can click on the frequency (larger one at the top) and enter a new frequency directly, OR you may turn the knob with your finger.  The Up and Down buttons will take you to the next .100 in frequency.  You can click B+1KHz or B-1KHz to pre-set VFO B (Sub) up/down 1 khz before swapping MAIN with SUB dial. And so much more…
---
The Menu items Screen (after you touch the Menu button):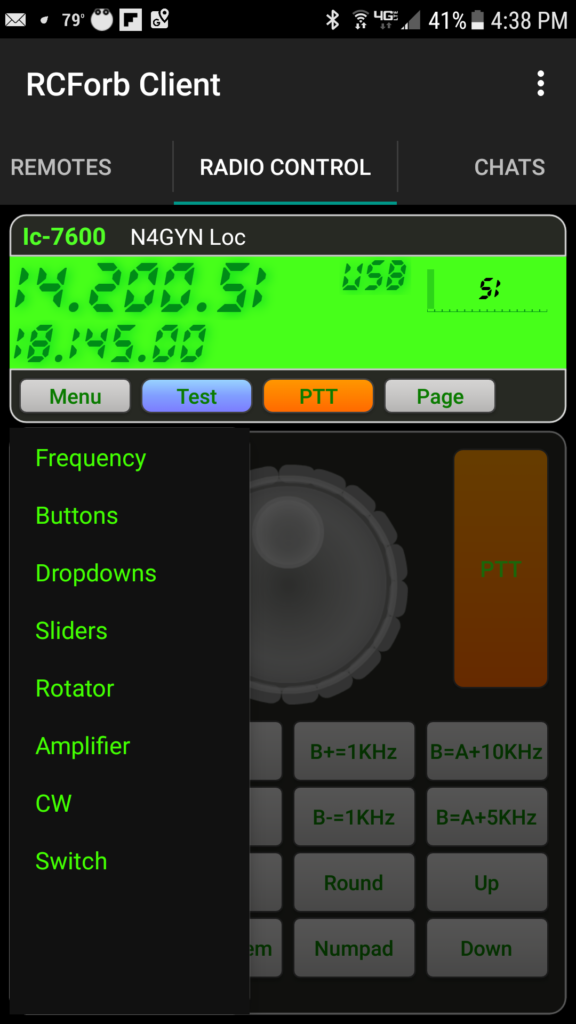 ---
The Drop-Down Selections: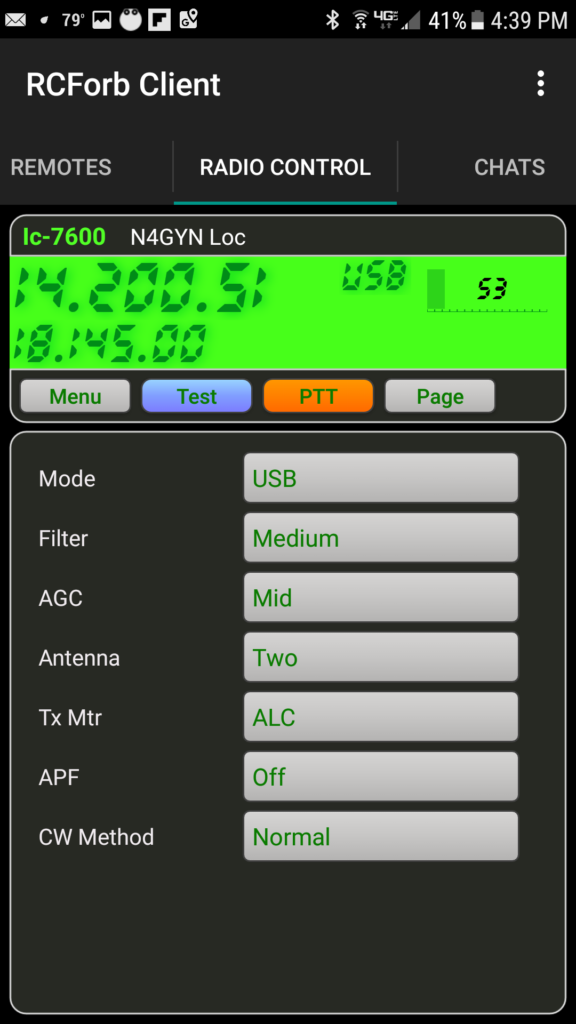 ---
The Buttons Menu: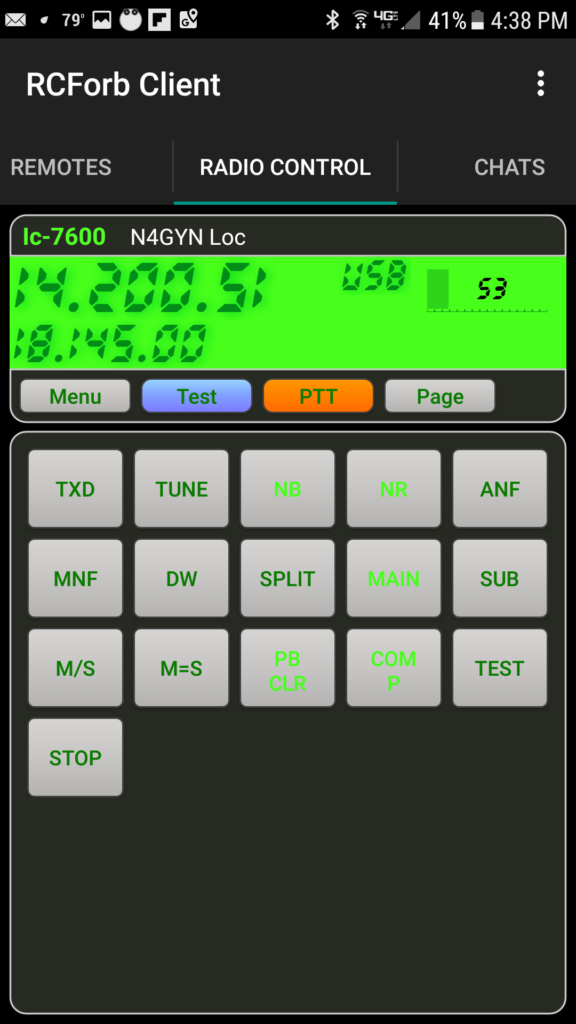 Here you can TXd (xmt), TUNE the antenna, turn on ANF (Auto Notch Filter), NB (Noise Blanker), NR (Noise Reduction = DSP), MNF (Manual Notch Filter), DW (Dual Watch), SPLIT, MAIN Dial or SUB Dial, M/S (swap MAIN with SUB), M=S (Make SUB equal to MAIN), PB/CLR (Clear the filter passband adjustment), COMP (turn COMPression on/off), TEST (enable intercom mode), STOP (stop the rotator immediately)
---
SLIDERS Screen: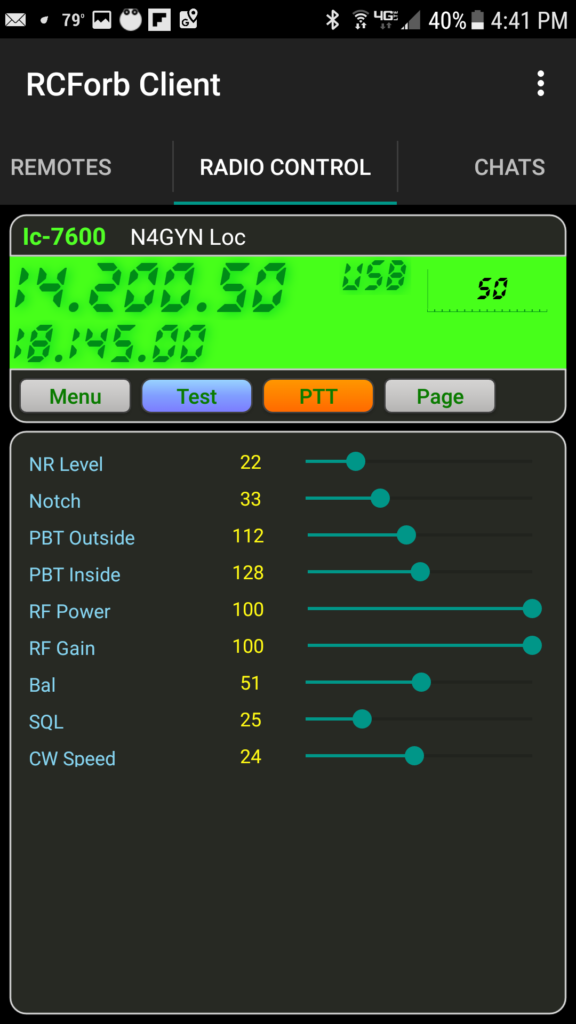 ---
Rotator Control Screen: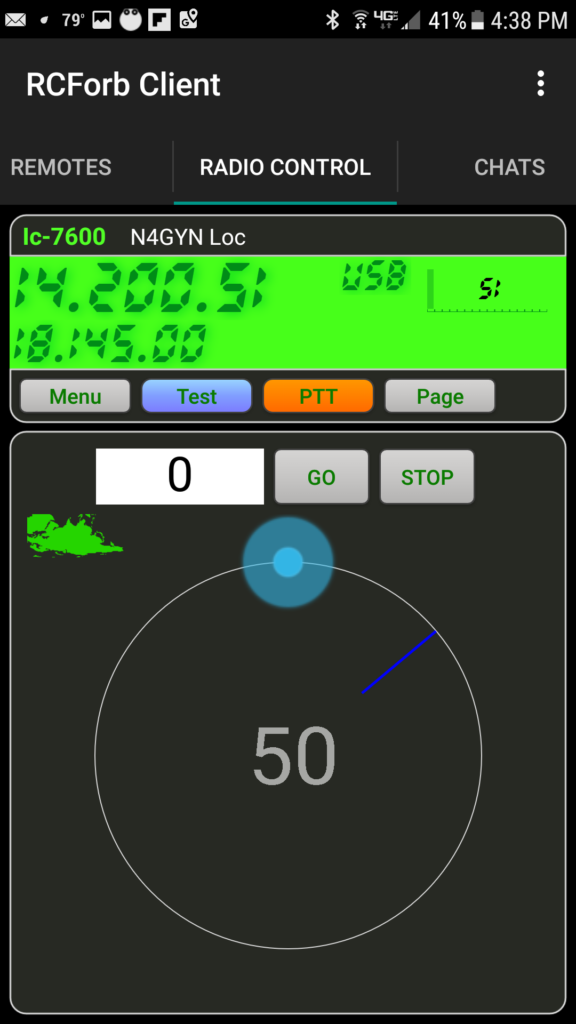 Here you may set the heading (where it says zero) and click GO.
You may also just touch the circle at the desired heading and click GO.
---
CW Screen: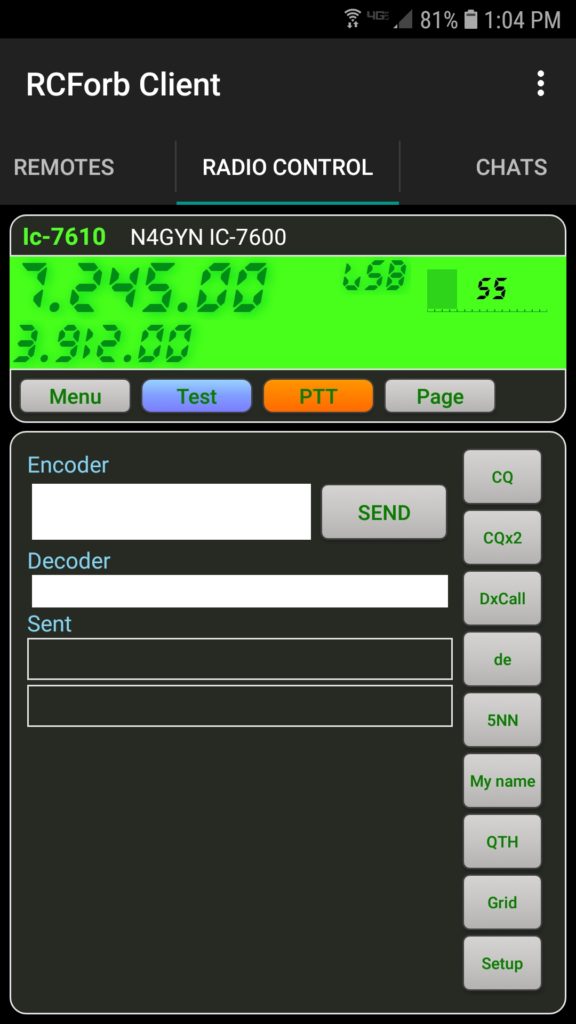 ---
Antenna Switch (ADR 2200) Screen: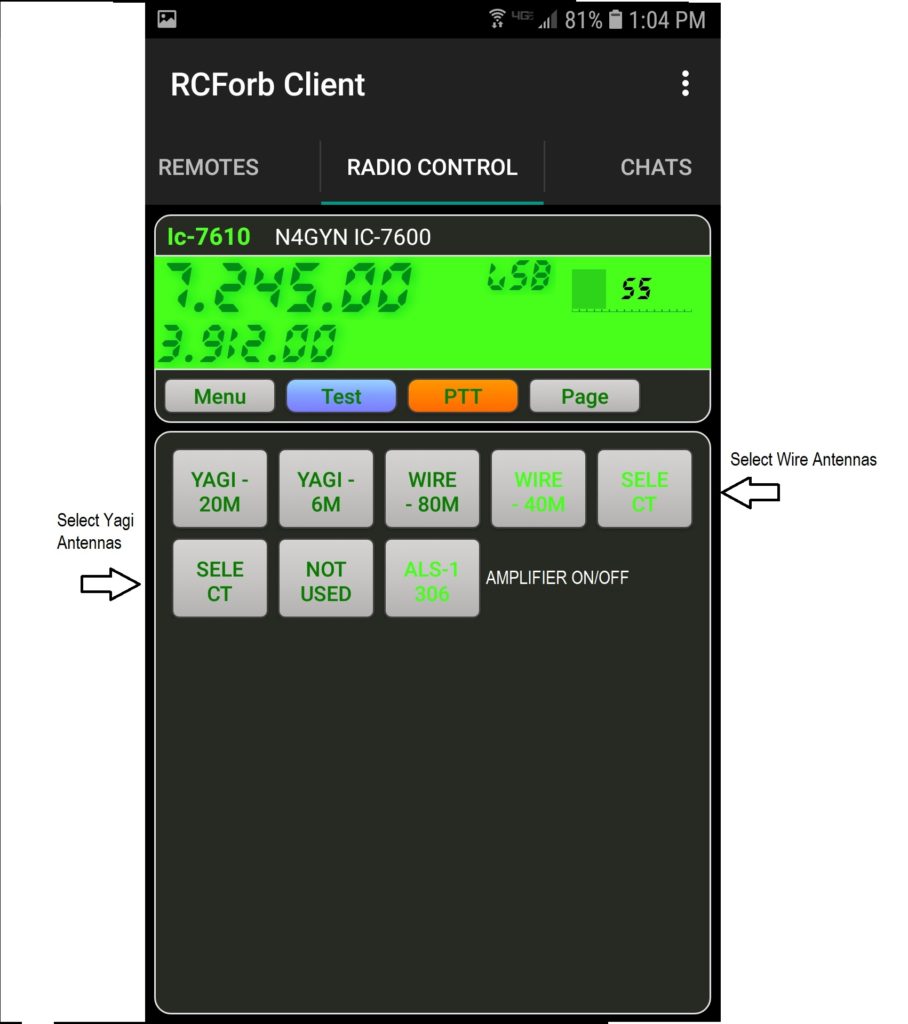 You should look at the button text as shown in the non-mobile RCForb Client area of this web site for details.